The Third Alarm which is published six times a year is the O.F.B.A.'s own newsletter. Each issue includes club news & events, news from the fire world, fire department rosters, apparatus photos, historical information and more. We added colour photos to our cover in 2005.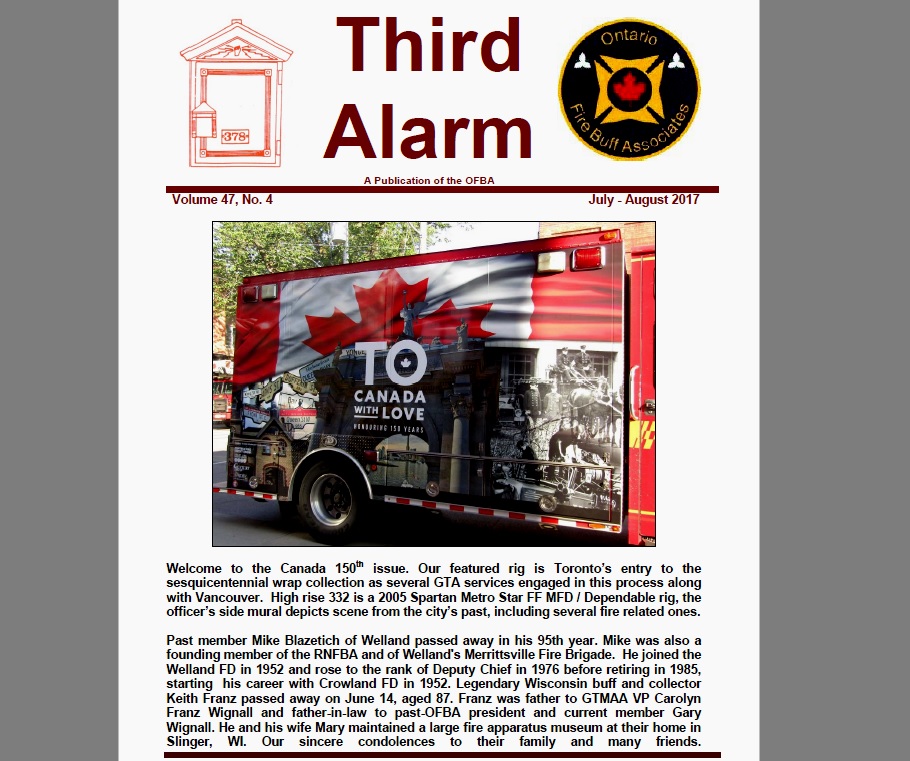 The OFBA appointed Desmond Brett as the editor of the Third Alarm Newsletter in 2010.
Des succeeds longtime editor  Walt McCall who served the club in this capacity for thirty-seven (37) years.
We have also published two short histories of Canadian Fire Apparatus builders:
"The Bickle Story" and "The Canadian Lafrance Story."