The "Third Alarm" has been published 6 times a year since the inception of the OFBA.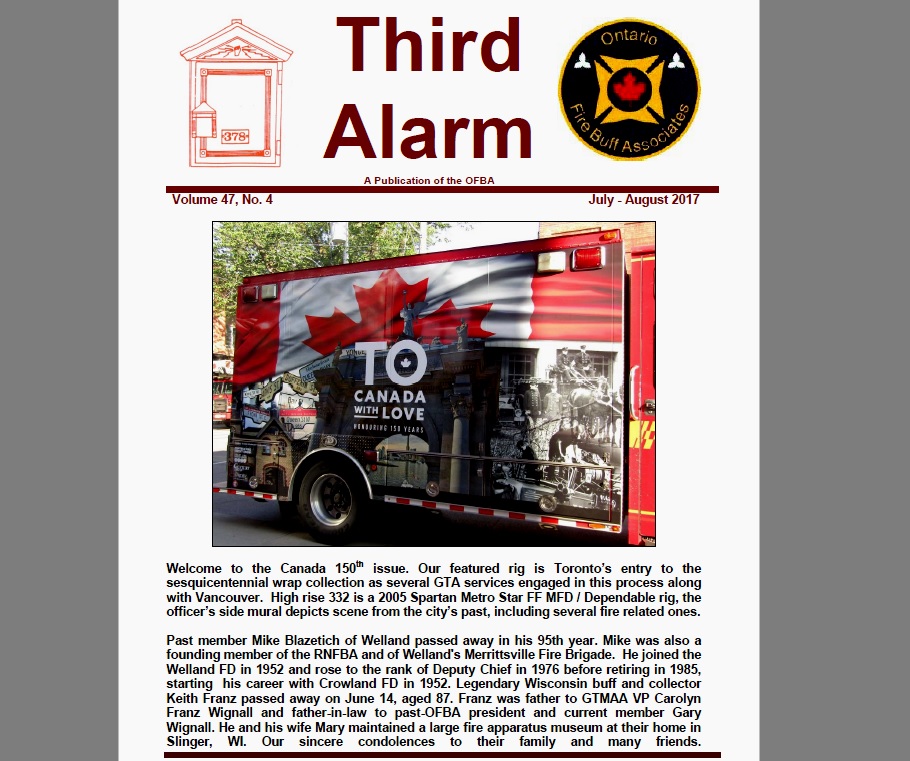 Our longest serving editor, Walter P McCall, diligently produced the newsletter for 37 years, stepping
down at the end of 2009 as Desmond Brett took on the role and has served as editor since then.
The first colour cover was published in 2005
In 2014 a full colour digital, electronic editions became available for members and subscribers.
The club has also published two short histories of Canadian Apparatus Builders;
'The Bickle Story' and 'The Canadian LaFrance Story'. 
Both of these are collectors' items today.